Oscar Orduno, Inc. is a design/build subcontractor operating primarily in the state of Texas specializing in both temporary and permanent earth retention systems, retaining walls, specialty foundations, and shotcrete applications.
The company is a family of highly-motivated individuals that do whatever it takes to help project teams to achieve their goals.  Oscar Orduno, Inc. is dedicated to being the best and that means careful preplanning of our work, coordination with other trade contractors, and execution with a meticulous attention to detail are essential to achieve high-quality installations completed on-schedule for every project.  Our goal is to exceed any expectations set by the industry standard; we choose to raise the bar.
Although significant merit is placed on the necessity to perform our work in an expedient manner, the health of our field personnel, and the health of those we work around are paramount to our work.  We understand that the key to safety is a proactive approach and a record of zero incidents is not something that can be achieved using reactionary perspective.  Oscar Orduno, Inc. works along with a third-party safety consultant, Safety, Training & Consulting (STC), to assist with new hire and ongoing training programs.
At Oscar Orduno, Inc. we provide a high level of service on every project, because we are prepared, engaged, and passionate about our work.
PROVIDES
Provide our clients with the most cost effective solutions and quality applications possible.
COMPLETES
Complete our work with an emphasis on minimizing unnecessary disruptions to other trades within the job site or project neighborhood.
OPERATES
Operate in a manner to ensure the utmost protection of the structures and individuals acting within the proximity our work.
PRESENTS
Presents high-quality applications with attention paid to every detail without compromising on production.
A Proud History. An Exciting Future
OOI was formed in April of 2014 and began working primarliy as a shotcrete contractor in the Dallas Fort Worth area. During the early months, the majority of the company's operations and revenue were concentrated on major portions of the IH 635 Managed Lanes Project in Dallas, Texas, a megaproject involving excavation of a depressed toll road within a congested urban area. This project was well-suited for OOI as it required innovation, careful managment and adherence to a fast-paced schedule for success.
Within the first year of business the company was operating as a full-service earth retention contractor with a dedicated pre-construction team and bidding work throughout the state of Texas.
Before it's second anniversary Oscar Orduno, Inc. was strengthened with the addition of Orduno Design Services, LLC, a licensed Professional Engineering Firm (Firm #: F-17579), to provide full design/build capability with the synergy necessary to tackle even the most complex projects as a new name in the market.
We are constantly adding new people to our team, equipment and techiques to our list of resources, and new projects to our backlog.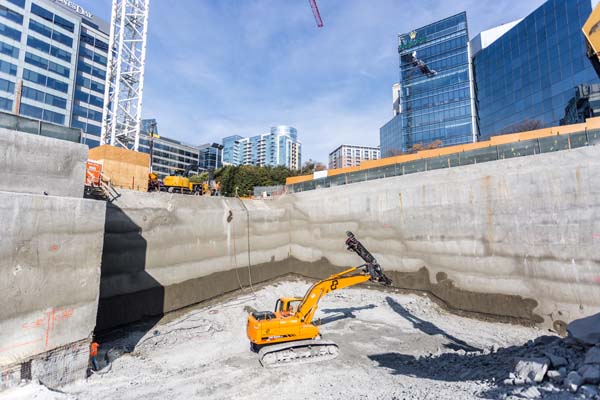 Our Management
Our key personnel are highly trained with many years of experience in the industry.  We have extensive involvement in complex, high-risk projects where paying attention to details and maintaining production to meet a schedule are both equally critical for the success of the project.
ASSOCIATIONS AND MEMBERSHIPS